[Monster] Gorilla's Monster Pack 01.05.02 *updated 8/16/2010
AttackGorilla
Posts: 1,656
✭
Adds several monsters to the game: 3 dragonkin variants, zebramatt's Children of the Damned monsters, Corrupted soldier (4 variations & 4 champion variations), Sub Crawler (fire), 2 mummy varieties, black widow spider, ravenous ratlin, dark varkolyn, 4 skeleton varieties, and 2 goblin predator varieties.
unzip and place full file structure into your %appdata%\Runic Games\Torchlight\mods
Download: http://www.runicgamesfansite.com/downloads.php?do=file&id=358
previous revisions available here: http://www.torchlit.net/latest-mods/item/114-monster-gorilla%5C%27s-monster-pack-01.html
I suggest deleting any of my previous monster mods prior to installing this one to prevent any potential conflict.
Note: the Ravenous Ratlin for whatever reason will not work in TorchED, but works perfectly fine in Torchlight. Haven't figured out yet why the editor can't handle it whenever you try to spawn one in TorchED. If anyone can figure out why this is please let me know so I can fix it.
I placed an "x" as a prefix to the mod in order to lower it on the totem so other mods are not overruled by this pack.
Updated:
8/16/2010
(above download links updated)
01.05.02 - Corrected some of zebramatt's files that were causing some games to crash.
01.05.01 - Added zebramatt's Children of the Damned monsters back in. Added 3 dragonkin variants.
01.04.03 - Added a few champion variations of the monsters in this pack.
01.04.02 - Deleted erroneous model files.
01.04.01 - Added a dark skeleton and fixed some more errors.
01.03.01 - Added a fire skeleton and removed zebramatt's Children of the Damned monsters.
01.02.01 - Added Corrupted Soldier monsters and zebramatt's Children of the Damned monsters. Also fixed a few spawnclasses.
01.01.01 - Added new Sub Crawler monster with new fire beam.
01.00.02 - Added a few missing, but important spawnclasses for random dungeons.
01.00.01 - Resolved several file conflicts to allow the mod to act a bit more independently.
As I make more monsters I will add them to this pack, update the date, and increment the number. If anyone else out there makes monsters please maintain this spawnclass structure so that all out monsters work together and also please post a message in this thread so we can keep track of all the monsters and nobody gets left out.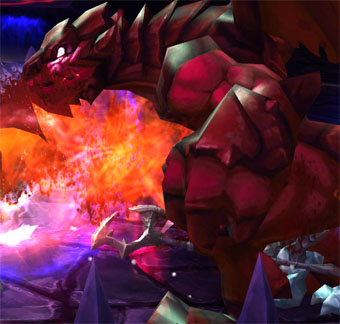 Thanks to Nanenj and Didero for the know how and help with mod compatibility.
zebramatt's original Children of the Damned:
http://forums.runicgames.com/viewtopic.php?f=20&t=10379