[SKIN] WiP : Theo89's Destroyer of Khorne updated July 21st
Going to make a full reskin of every armor set for the Destroyer, much like I have with the Vanquisher and Alchemist. Made this last night, a Destroyer of
Khorne
Is this a theme I should keep working on? Or scrap it, and make another theme? I'd love some second and third opinions.
UPDATE July 21:
Currently working on the Khornate Destroyer idea. Got all armors mostly done, and some effects.
I'm going for a gradual progession of [Marauder-Heavy Marauder-Chaos Warrior-Chosen] of the normal armors, and the uniques more like [Marauder Cheiftain-Chaos Champion-Exalted Champion-Chaos Lord]. So this is the leather armor, heavy leather armor and the talon set. All marauder so far.
And following are the rest of the armor sets. My personal favorite is the Vulture set. Click for a bigger image.
Keep in mind that this is a work in progress so these armors may be revisited.
Below are some images of spells I felt clashed with the armors.
Shadow Armor/Archer
Cast effect, followed by images of the shadow armor and archer respectively. Made to fit my sets.
Frostshield
Lowered the glow a lot as I felt it hid the character too much and was gaudy. Also changed the cast effect and tone of the shield to match the armors.
Stampede
Simple recolor, really.
Soul Rend
This one I like.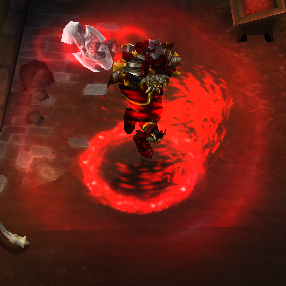 Changed the effects in a big way, and replaced the spirit polearm with an axe more befitting a worshipper of Khorne. Crazy gore btw!
Titan Stomp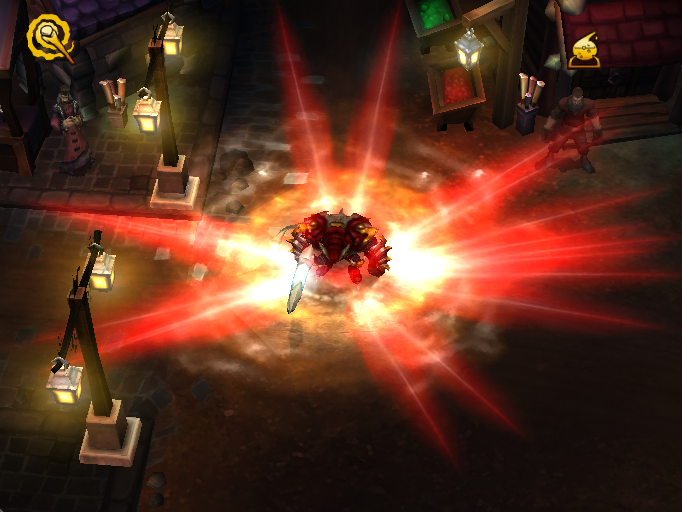 Lowered the flashiness a bit and replaced the glowing cracks in the ground with a crater. Made it look more like a dust shockwave from the impact than some energy effect.