New(for me) Build Idea - Frost Giant - Feedback?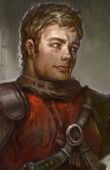 belgarathmth
Posts: 252
Hi, I just tonight took a break from my Alchy and started to get to know the Destroyer class. (Very Hard softcore.)

I gained about 8 or 9 levels, and started to get a build idea that suits me, as a "Magic Knight/Priest/Paladin" kind of player.

I found myself thoroughly delighted by the Titan Stomp power, and the ice damage with it. I see that I can also get a "Frost Shield" once I get to character level 15. With several points in Armor Lore, I am wearing a lot of magic-based equipment. And, I've always been fond of the staff as a weapon. Plus, I have several gold staves and gold and set magic-based armor from a previous Alchy.

So, what I'm thinking, is that I could build Magic, Strength, and Defense roughly equally as attributes. Then, I could use Titan Stomp as my main attack, with Frost Shield and an Aura (Entropy, eventually respecced to Thorns) as my main defenses. I was thinking of building Magic Weapons and Adventurer as the other two primary class skills.

The aesthetic idea is to create a Frost Giant, Old Man Winter, Odin, or even Santa Claus as a kind of archetype for my character. He will have the power of Ice/Winter, and will fight by freezing his enemies to death, slowing them to ineffective numbness and immobility with his Aura of Cold and Snow, and whacking them with his staff.

Will a Magic Ice Staff Destroyer work? Please comment.
"Thousands of years ago, cats were worshipped as gods. Cats have never forgotten this."

"There are two refuges from the miseries of life: music, and cats."