Adding collectibility to TL2
DarkTails
Posts: 4,148
✭
One of the simplest mods I can think of to add another layer of fun to the game is to introduce collectibles.
Thanks to Kibosh and his Gold Exchange mod for inspiring the idea. (
viewtopic.php?f=48&t=53232
)
==========
Rough Idea:
Collectibles come in all shapes, sizes, rarity and value. They can be little statues, coins, pictures, new Ember pieces, monster fangs, lost love letters, etc.
Collectibles are simply another item drop, like a Lucky Coin, that can be sold or hoarded.
Some Collectibles are very rare and expensive, you may want to hold on to those jewels forever! (or simply fence them for gambling money lol).
Some Collectibles are consumable, some can even start new quests!
They're stored like any other item.
There will be a high-capacity chest in towns that holds only Collectibles.
Collectibles can be a way to trade gold and further support a bartering system. They can also help players in Elite earn a little extra gold without feeling like they're cheating.
New Collectibles will be regularly added, players are encouraged to submit ideas.
Themed collectibles will only drop from respective monsters. (Only Gels drop Sweet Jelly, only Netherim drop Netherim-themed Coins, only the Tu'tara will drop Crotch Skulls, etc.)
============
How do we view Collectibles?
The item icon shows the Collectible, to use Kibosh's example:
That's all there is to it. There's the icon and a witty little description in the usual pop-up window, along with other important information if applicable.
Poems, lore, letters, etc. have a scroll icon, the text can be read in the pop-up.
Sometimes you'll find pictures or drawings (or TPS reports? lol), I hope there's a way to display the picture in full in the pop-up. Nothing huge, maybe an image the size of an index card or smaller.
Some Collectibles will start quests when you pick them up. You might find a treasure map or wanted poster or someone's glasses. The text will give further instructions.
Sometimes a very rare token will drop, post a screenshot of it in your inventory and I'll make you a free weapon model of your choice lol
Sometimes you'll get mundane Collectibles, like shiny rocks or a toothpick, mostly recolored existing and/or unused icons. Cherish them!
=============
Examples:
Collectible Coins Test
http://i104.photobucket.com/albums/m178 ... 3d62f3.png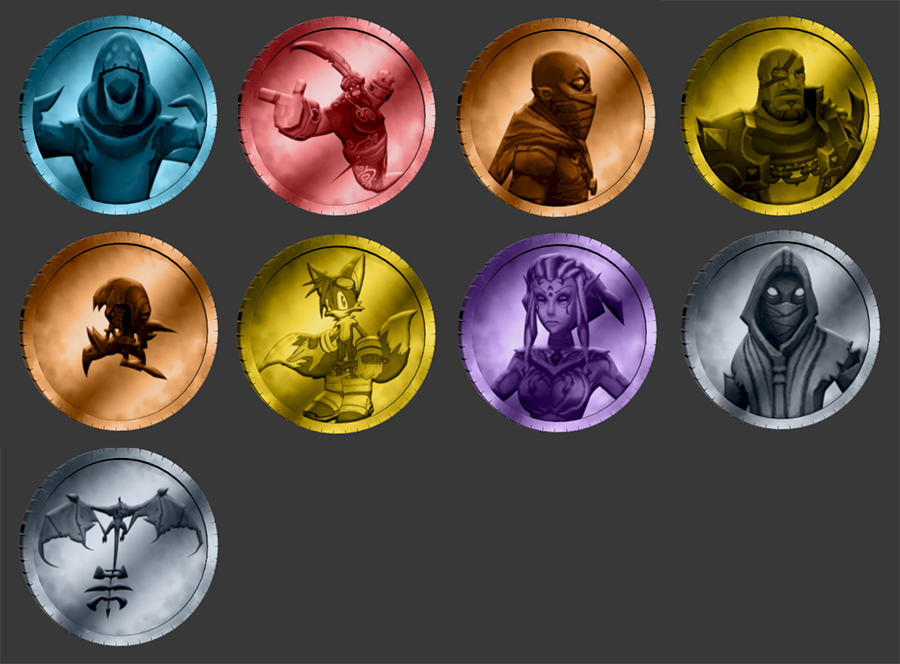 Collectible Coins Icons Test
Collectible Bottlecap Test
http://i104.photobucket.com/albums/m178 ... 59194b.png
http://i104.photobucket.com/albums/m178 ... c30846.png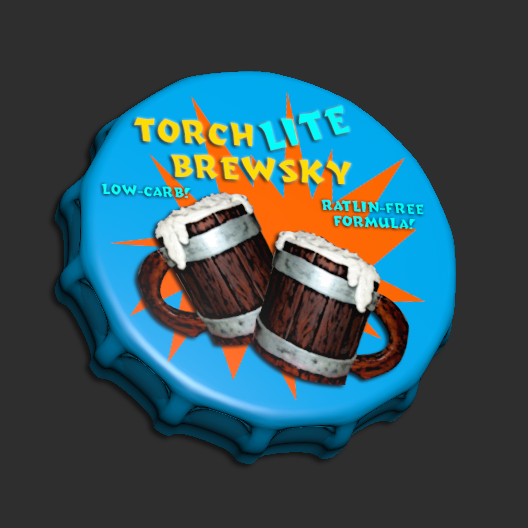 Collectible Bottlecap Icon Test


Collectible Badges
http://i104.photobucket.com/albums/m178 ... 081866.png

==========
Potential Problems / Workarounds:
Need to create a Collectibles Stash. (It's just another Stash with high capacity)
Reason for separate Collectible Stash: I don't think everyone wants to have to get an unlimited Normal Stash mod to fit all the Collectibles. There's the chance that they could lose items if they uninstall that mod, but if they uninstall my mod they lose nothing except the Collectibles and Collectible Stash.
Don't know if it's possible for an item to give bonuses just by being in the inventory. If not, some kind of consumable with cooldown might work.
==========
Other Ideas
If possible, some Collectibles will have positive or negative effects on the player just by carrying them around.
Collectible Badges
Collectible Coins
Rare monsters (spectral molebeasts) that spawn a portal to a room where you're guaranteed 1 or 2 Collectibles from the chests.
Rare Golden Monsters that always drop a rare collectible
Rare Hoarder Monsters that drop multiple Collectibles.