Random crashes during LAN play
josch
Posts: 11
Hi,
I'm playing the Torchlight 2 Steam version via LAN together with a friend.
During the Tempel Steppes everything went fine but as we progressed into the next area, trouble started. Every five to ten minutes, the game would randomly crash.
Those crashes happened at very different instances: when hovering an item in the inventory with the cursor, while loading a new area or when clicking on buttons in the menu. Crashes never happened during a fight so far. The behaviour of the crashes is the same for both of is.
What is strange is not only that the problems only started after the Tempel Steppes (those were perfectly fine) but also that when each of us plays in single player, then everything is fine.
I just played a new character in single player until the level our characters have in LAN (around 17 I think) without a single issue or crash. As it is right now, we will not continue to play together via LAN because the crashes are just too many to have the game still enjoyable.
I also dont see more information on the crashes. Just the dialogue box, asking for a description of what happened when TL2 crashed (which we always sent so far).
Sometimes before a crash we also see a couple of graphical errors (bitmaps would be missing from the interface or be wrong). An example is the loading screen that looks like this: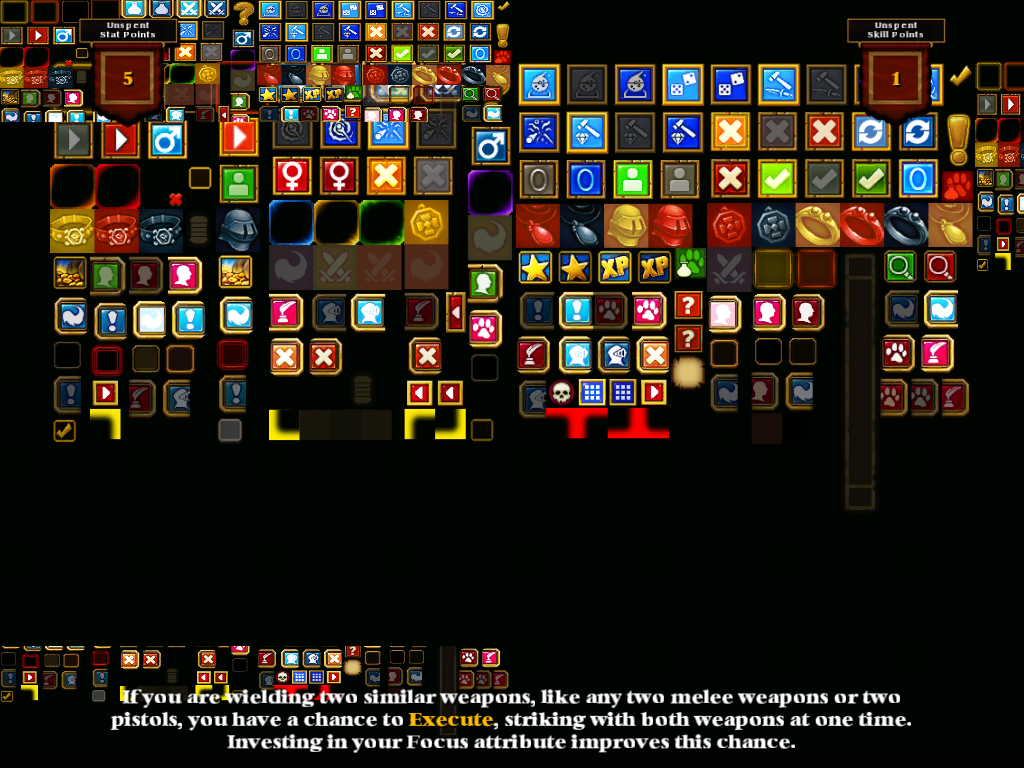 Does anybody else have similar problems with respect to the crashes during LAN play?
Tagged: