I've created an armor set for the alchemist:
TABOO'S METALLURGY:



Helmet:

Taboo's Mind


Chest:

Taboo's Metallurgy Prison


Shoulder:

Taboo's Iron Spire


Gloves:

Taboo's Metallurgy Clutch


Boots:

Taboo's Metallurgy Firestarters
The set requirements are between lvl's 39-45
and are best suited for an Arcane alchemist - although it is a great set for both the Alchemist and the Vanquisher.
I've used the plate armor set as a basis for my own, unique set - the heavy 'metal' look of plate to create the idea, metallurgy.
I've purposely made this set to be the strongest (or at least one of) the strongest sets in the game.
Because, typically, a full set of uniques Non-set items are too overpowered.
So I wanted a group of set items to be almost as good as full uniques.
*If reception is good for this I will make more specific new sets, such as poison alchemist, ranged destroyer set...etc...
Also, this took a longggggg time to learn and implement without good tutorials.
INSTRUCTIONS
1.
DOWNLOAD
2. Extract the downloaded folder to wherever you like.
3. Place the first folder, "TabooSet" into your mods section in this file path:
C:\Documents and Settings\Admin\Application Data\runic games\torchlight\mods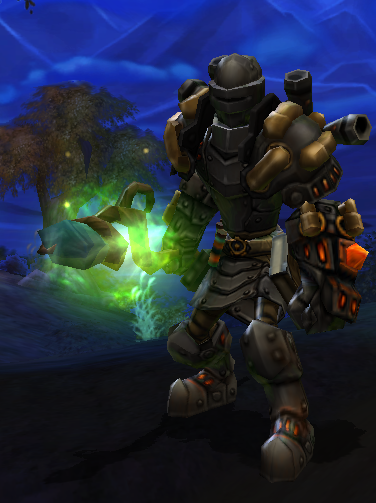 --------------------------------------------------------------------------------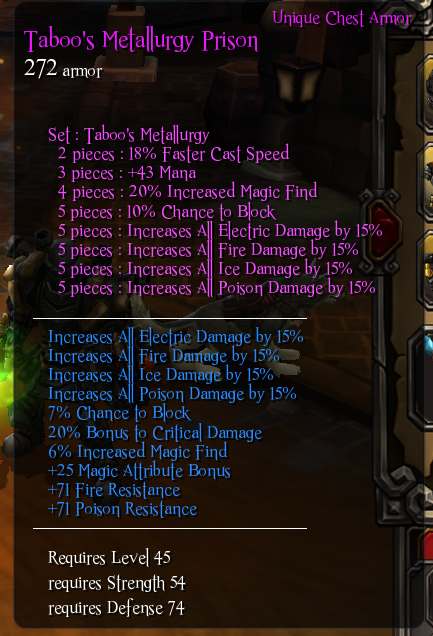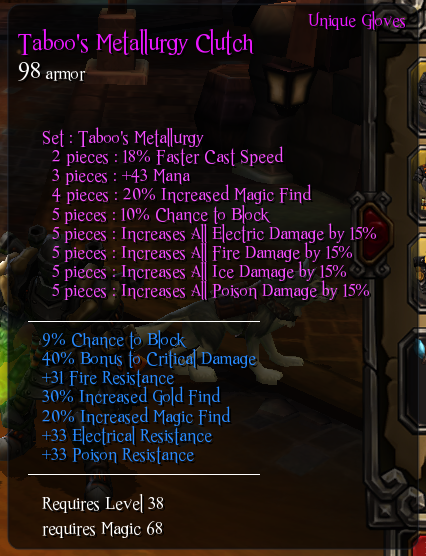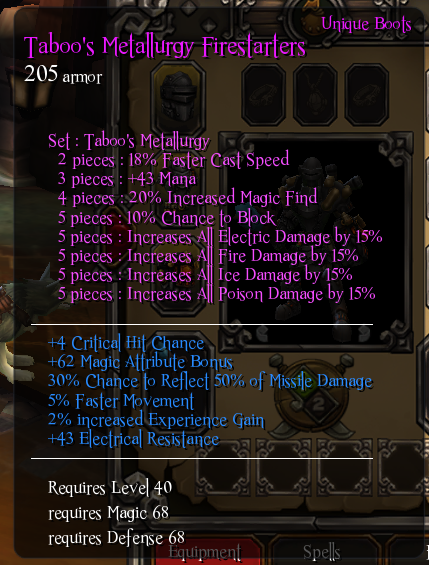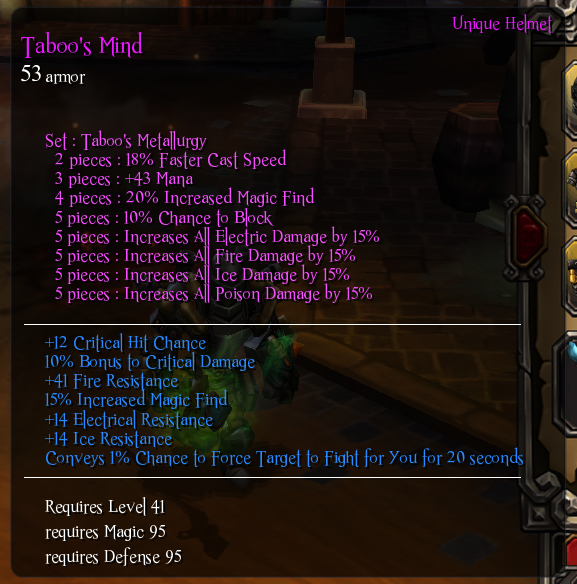 *NOTE:
[if you find someone has requested a change in the set , do not reiterate, i will address every post]